4483611
Standard
Andromeda presentation box for pendant earrings 88x95x51 black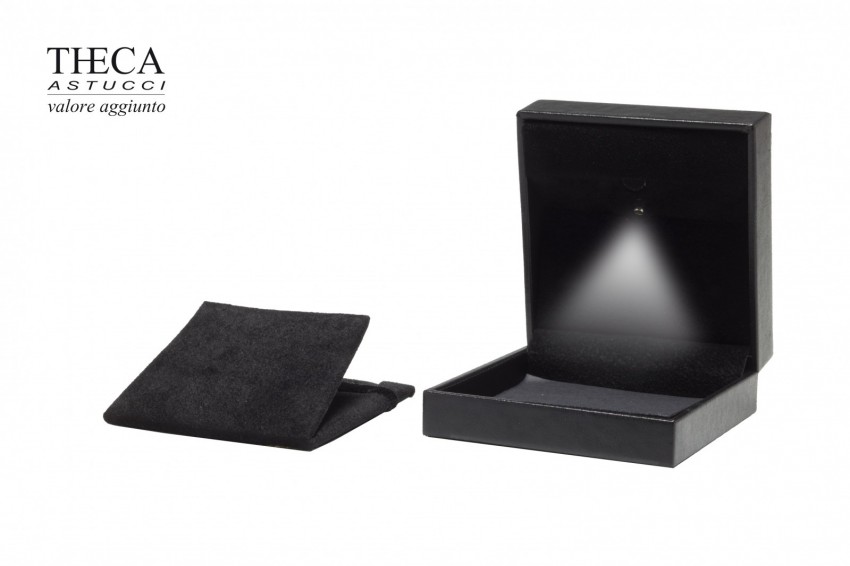 Jewelry box coated with leatherette, with flocked fabric lining. Each box contains a led light that turns on as you open the box. Three G13-A batteries included. Customized logo can be printed on outside packer's lid.

In order to activate the light the first time it's used, remove the upper part of the box with a sharp object and throw away the plastic tab between the batteries. The light automatically turns off as the box is closed.
WARNING: This is not a toy. Keep out of reach of children under 12 years old.
Printing color
---
Choose the number of pieces
Pack 10 pieces
price per piece
€ 15.33
cad. excluding VAT
Shipping
4 weeks after order confirmation
I am interested in this product
Theca astucci always protects intellectual property. Does not show any trademarks to obtain free advertiing. No photo in this web site shows registered trademarks or names of customers who have placed their confidence to make their own packaging.
You might also be interested:
---